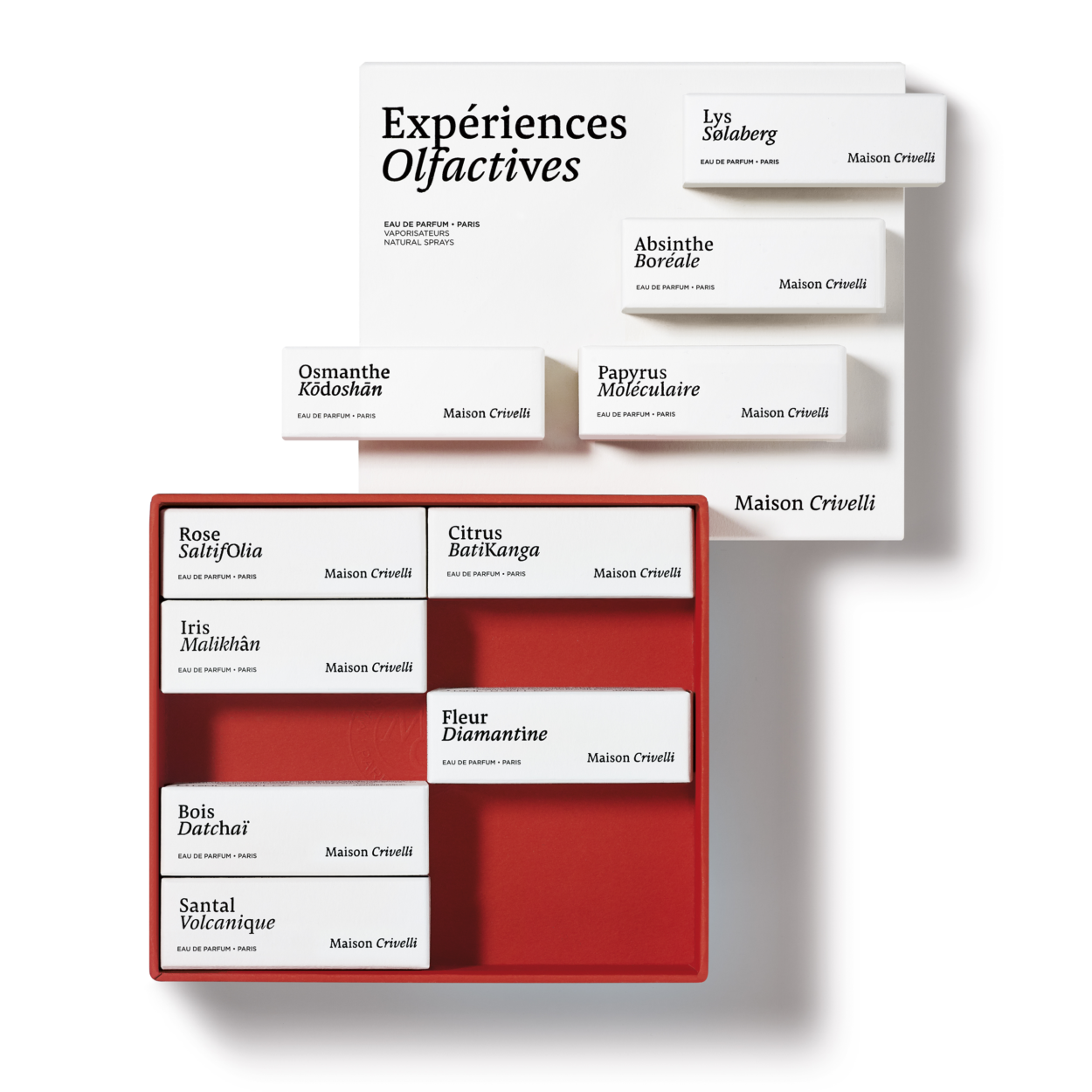 Deluxe 10-sample set
This discovery set presents the perfect opportunity to discover our creations, or to let a loved one discover them. The set contains 1.5 ml samples of the 10 eaux de parfum in our collection. Each creation has its own inspiration and a very different olfactory signature from our other scents, making this an original present in which each fragrance is a surprise in itself.
With every purchase of the set, 
you will receive a voucher equal to the value of your order
 to be used towards your next purchase of a 100 ml format.
Enjoy a complete sensory experience by pairing your purchase with our set of
fragrance blotters
International taxes and duties not included.